Clinics
Wednesday 30th JUNE
"Paddle technique"
Paddle technique for whitewater. Forward stroke for whitewater is like a proper swing in golf or tennis. It is absolutely essential skill to be able to navigate the dynamic environment that whitewater is. Unfortunately more often then not it gets neglected and underestimated. Getting this stepping stone done correctly and efficiently opens a whole new world of possibilities into boofing, eddy turns and more complex maneuvers.
Instructor: Lee Royle
Spots
15
WEDNESDAY 30th JUNE
"Play the river"
Simply floating down the river is boring - learn how to play it! Surfing waves, slicing your stern, pop-outs, rock spins and eddy moves are on the menu! With the right water levels we may even try out some downriver freestyle. With 205 days on the river last season, Helge Martinsen is eager to say the least. He has a firm belief that the best way to improve in whitewater is to practice difficult manoeuvres on "easy" rivers, and playing your way down is one of the best ways to achieve this! A slicy stern boat is preferable for this clinic, but a join us even in your regular creekboat/riverrunner 

Instructor: Helge Martinsen

Spots
15
Thursday 01th JULY
"How to paddle fast and smooth"
Learn how to paddle faster- improve your forward strokes, line picking, etc. Not only for racing but also to get better in general. Last year's winner of the European Championship, Nicolas Caussanel has been kayaking since he was 7 years old. After paddling and racing for a while in slalom he swapped his carbon kayak for a creek boat. He spends lots of time training, learning new techniques, and transfer slalom techniques to a creek boat all to enjoy some good time competing in extreme kayaking events! This year he will be at Veko to share his experience with you on "how to paddle fast".
Instructor: Nicolas Caussanel 

Spots
15
PLEASE NOTE!
You need to bring your own equipment to these clinics
You need a solid roll to participate
Online registration

More information below the picture.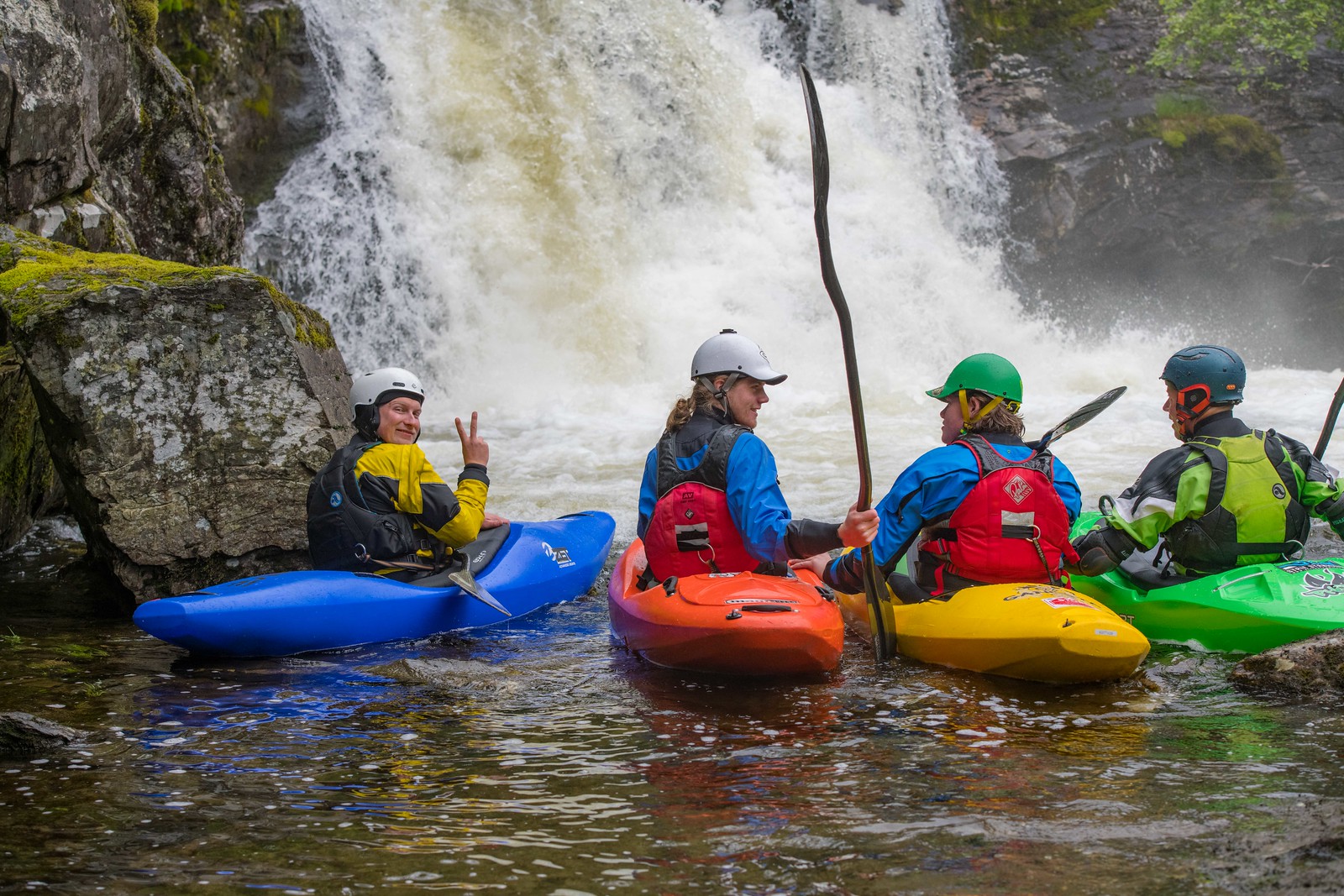 CLASSES
Extreme pass holders; athletes, volunteers, and other participants
LEVEL
Intermediate with a solid roll
EQUIPMENT
- Kayak
- Helmet
- PFD
- Clothing for cold water
- Throw bag
- A big smile

MEETING POINT
Kajakkbua 3.0: Magasinvegen 16, 5705 Voss
GPS coordinates: 60.631517, 6.437411

REGISTRATION / SIGN UP
Registration opens: Open
Registration closes: Closes 26th of June.